Warehouse Management System: Navigating Excellence in Operations
Welcome to our Warehouse Management System (WMS)—the epitome of efficiency and precision in warehousing operations. Designed as a best-of-breed system, our WMS delivers unparalleled control and visibility throughout the entire spectrum of warehousing activities. From the moment goods are received to the final delivery, our WMS ensures your operations are optimised for excellence.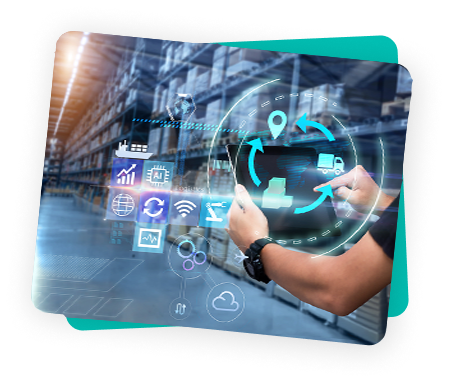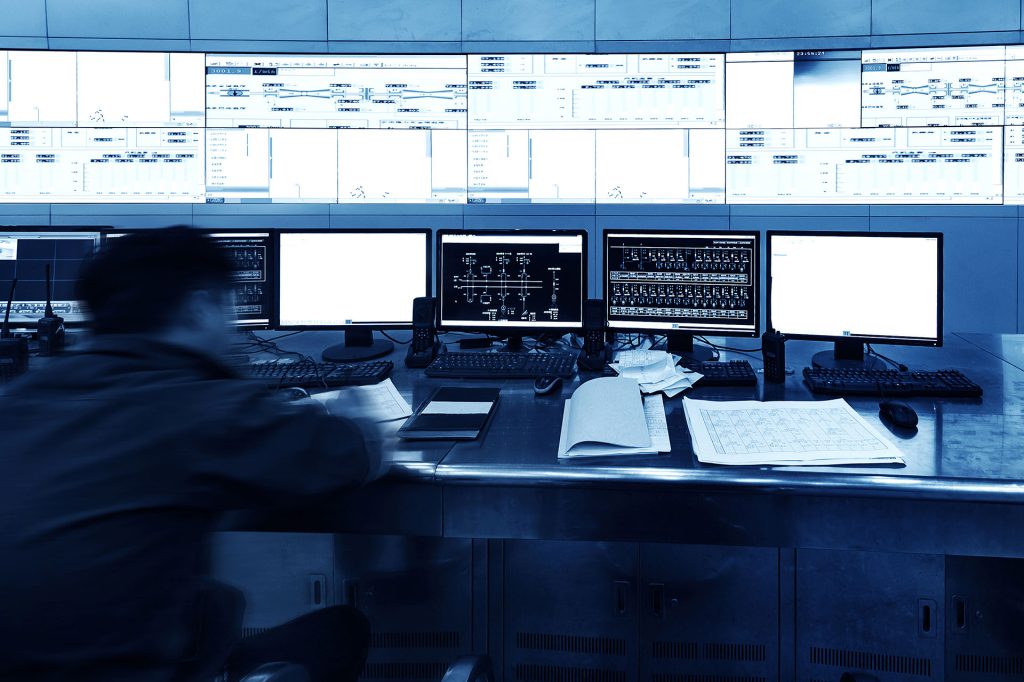 Unlocking Complete Control and Visibility
Step into the realm of our WMS—a pinnacle of efficiency and precision in warehousing operations. Designed as a best-of-breed system, our WMS leverages cutting-edge technology, including robotics, IoT, RFID, and sensor technology, to deliver unmatched control and visibility across every facet of your warehousing activities. Operating on a cloud-enabled platform, our WMS is your gateway to warehouse optimization, featuring a warehouse control system that ensures seamless and scalable operations. Experience real-time inbound and outbound processing, resource orchestration, and intelligent inventory management that's unified under a single, cloud-powered platform. Welcome to a new era of warehousing excellence.
Core Features that Transform Operations
Discover the core features of our Warehouse Management System, each meticulously crafted to elevate your warehousing operations:

Maximising Revenue Growth
Accurate inventory management is the cornerstone of seamless operations. Our WMS empowers you to accurately monitor stock quantities, minimising the risk of stock-outs and maximising the output of inventory. This precision not only ensures steady revenue growth but also allows you to manage ageing stocks effectively, optimising resources for maximum efficiency.

Automated Order Processing
Inefficiencies in order processing can be costly. Our WMS offers automated order processing that significantly reduces order errors and ensures streamlined processes. Seamless integration with backend systems and connectivity with transport and freight systems enable swift and error-free order processing, enhancing customer satisfaction and operational efficiency.

Efficient Putaway and Picking
Efficiency in putaway and picking is the hallmark of a well-orchestrated warehouse. Our WMS revolutionises this by providing an environment for efficient putaway and picking. Dynamic rule-based configurations tailored to your specific requirements enhance accuracy and efficiency in these critical operations, resulting in enhanced productivity and a seamless flow of goods.

Prioritising with Precision
Not all orders are equal, and our WMS understands that. The batch/wave picking feature allows you to process and prioritise picking by batches based on attributes such as Required Delivery Date, Customer, Delivery Destination, and Sales Channels. This targeted approach ensures that the right orders are fulfilled with utmost accuracy, minimising delays and optimising delivery timelines.

Add a layer of customisation to your operations with the kitting/bundling feature. Perform kitting and value-added activities based on the Bill of Materials (BOM) or criteria set in orders, allowing you to create tailored bundles that meet your customers' unique needs.

Boosting Efficiency and Minimising Errors
Precision matters, and our embedded scanning applications across your warehouse operations improve efficiency and minimise errors. With accurate scanning, you can ensure that each step of your operations is executed flawlessly, enhancing overall productivity and customer satisfaction.

Maintaining inventory accuracy is paramount, and the cycle count feature facilitates this process. Perform stock take and cycle count based on criteria such as ABC movement, ABC value, inventory owner, and products, ensuring that your inventory records remain accurate and up to date.
Elevate Your Operations with Additional Services
In addition to our core features, we offer an array of complementary services designed to elevate your warehousing operations to new height

Replenishment Optimisation
Determine optimal replenishment quantities based on various criteria, maximising inventory throughput and revenue growth while minimising costs.

Gain full control by seamlessly integrating with Machine and Equipment such as ASRS, AVG, Pick to Light, and others.

Seamlessly connect with leading ERP systems such as SAP, Oracle, Navision, JDE, and more.

Virtually model goods arrangement and optimise cubic capacity of container space before physical loading, maximising ROI per trip for your containers according to your customers' packing requirements.
Get in touch to explore the possibilities!
Experience the precision, efficiency, and control that our Warehouse Management System brings to your operations.