Y3 Technologies Partners Zero Spot's Digital Transformation Journey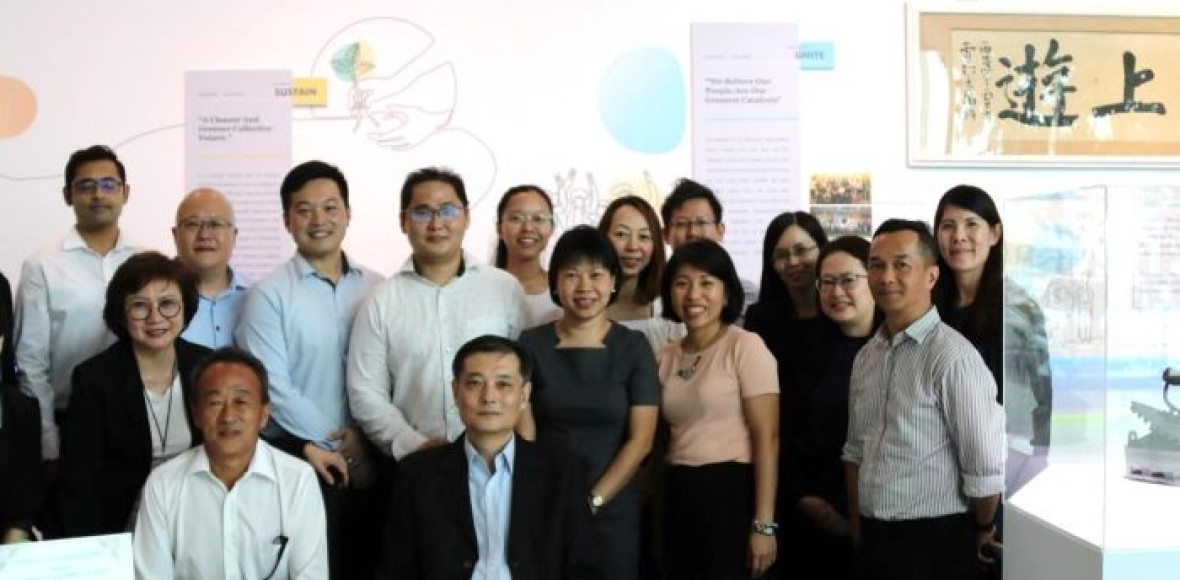 Singapore, 16th August 2019 – Leading supply chain software solutions provider, Y3 Technologies has been appointed the supply chain IT partner by Zero Spot Laundry Service Pte Ltd, a home-grown laundry service provider, to digitalise Zero Spot's operations processes, streamline information transfer and incorporate data analytics to help Zero Spot achieve its strategic goals.
Zero Spot is a leading laundry service provider to various sectors such as hotels and healthcare institutions. Zero Spot sees the values of Y3's deep domain knowledge and technologies within supply chain to transform itself towards a manpower lean model per Singapore's Industry 4.0 blueprint. Not only will this significant investment and partnership with Y3 empower Zero Spot to create a lean, cost-effective supply chain but it also create more sense of accountability and control which allows Zero Spot to scale up their business.
Y3's deep rooted domain knowledge in supply chain software solutions is able to offer insights on people, processes, assets and the entire value chain to facilitate quicker management and operations decisions pertaining to Zero Spot's digital supply chain management. Some of Y3's proprietary and end-to-end supply chain solutions such as Order Management System, Transport Management System, Electronic Proof of Delivery system, Warehouse Management System and RFID capabilities will be implemented and integrated to streamline Zero Spot's operations and transform their traditional, repetitive and manual processes to a digitalised and systematic format with significant improvement on accountability, traceability and visibility. In addition, Y3's supply chain data analytics capabilities will quickly allow Zero Spot to better understand their supply chain constraints and opportunities to optimise their supply chain management. Y3's strong project implementation experience with large MNCs and SMEs across APAC would be valuable as Zero Spot looks to partner with Y3 in regional expansion plan. Y3 looks forward to partnering Zero Spots in improving its supply chain profitability as it venture into uncharted territories beyond Singapore. Y3's proven, configurable, flexible and scalable modular solution design will improve Zero Spot's dynamic operations and its expansive business model.
"By embarking on this digitisation journey with Y3, Zero Spot is looking to generate productivity gains and future-proof the company for scalability and facilitate expansion overseas. A comprehensive solution will enable us to optimise scarce resource allocation, while leveraging data analytics helps us to better manage our productivity and create higher value jobs for our staffs in the areas of skilled data and resource management." commented Mr Andrew Liew & Mr Leon Tan, Co-Heads Business Strategy & Development.
"We are excited to partner Zero Spot with its digital transformation. The advent of Industry 4.0 and digital transformation is changing the way businesses operate across all sectors and using the right technology will offer SMEs the chance to significantly improve their operations. Y3 can offer our innovative solutions and technical capabilities to Zero Spot and other like-minded SMEs, and in doing so, implementing future-ready solutions that will enable them to scale beyond Singapore shores." said Mr Yeo Eng Chye, Head of Service Delivery of Y3 Technologies.
About Y3 Technologies
Y3 Technologies is a Singapore-based, award-winning supply chain software solutions provider. Y3's full suite of omni-channel solutions consists of purpose-built supply chain management applications, supply chain analytics, eCommerce, CRM and loyalty services, to enable partners to better plan, manage, optimize fulfilment and deliver winning customer experiences. Today, Y3's proprietary supply chain solutions manage more than $50 billion in inventory across 120,000 different unique products every year, integrate with more than 11,000 connected point-of-sales, and handling over 50,000 transactions every day.  Its clients include, by no means exhaustive, IKEA, Dell, Starbucks Coffee, and Infineon Technologies.
About Zero Spot Laundry Services Pte Ltd
Established in 1987, Zero Spot Laundry Service Pte Ltd is the leading industrial laundry solutions provider in Singapore, offering large-scale integrated laundry solutions to premium hotels, service apartments, and hospitals in Singapore. Working in partnership with world leading laundry technology companies from Europe, Zero Spot continually innovates to offer more reliable, stable, and consistent quality service offerings to their clients. Its longstanding clients include Marina Bay Sands, Fullerton, Raffles Hotel, Khoo Teck Puat Hospital, Parkway Pantai Hospitals, and Ng Teng Fong Hospital.
For Enquiries:
Please email your enquiries to info@y3technologies.com
Related Posts