Y3 was awarded The Best Employer 2021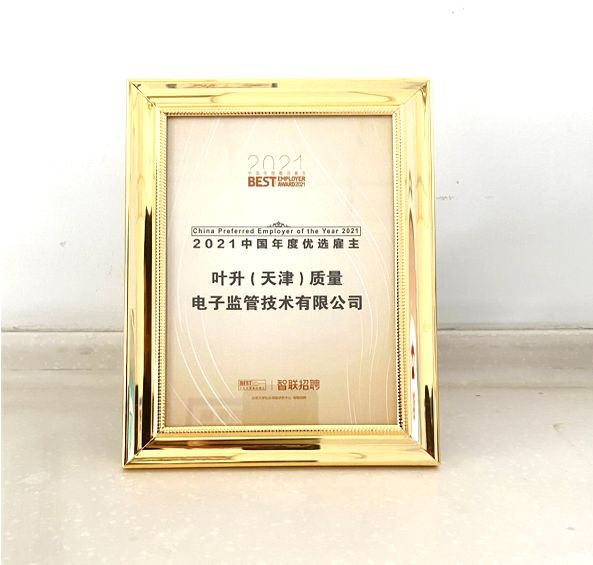 Y3 (Tianjin) Technologies was awarded The Best Employer 2021 by Zhaopin.com. This prestigious accolade represents our outstanding people management and human resource practices.  Y3 (Tianjin) is honoured to be named as one of the 28 winners against 3,180 qualified organisations in Tianjin, China. With this recognition, Y3 (Tianjin) will continue to strive for excellence in supporting its valuable human capital.
Established in 1997, Zhaopin.com is one of the oldest and the most professional human resource service providers in China with an extensive coverage of more than 50 cities across China.
Chief Operating Officer, Philip Low, said, "This award is an important milestone for Y3. It shows that we value our staff and are passionate about creating a conducive and innovative environment for them to deliver their work to the highest quality and at the same time, enjoy working in the company. We have cultivated a culture of inclusiveness and support for each other. This will help us retain and attract talent."
At Y3, we are always on the lookout for talent. If you are interested to join us, please email your CV and a cover letter to info@y3technologies.com.
Related Posts